19 May

10 MOST TRANSFORMATIONAL BUSINESS LEADERS
Michael Gulotta, Esq. was just named as Exeleon Magazine's "10 Most Transformational Business Leaders" of 2021.  Read the full article below :
It is said that you truly discover the strength of your spine, when your back is against the wall. When you are needed to confront reality with resilience and embrace change.
Your ultimate success is then dictated by the attitude you bring to that experience, how you manage your emotions, and direct your actions. It is, thus, your level of adaptability as a leader that determines your success or failure from that setback.
Michael Gulotta is no stranger to such a setback. It was in 2019, when he unexpectedly lost his father while he was working for the NYS Supreme Court as a Senior Court Attorney.
The untimely demise of his father was a difficult phase for Michael and prompted him to take a big decision. "My father had a solo practice, and I needed to make a decision – either stay at my current job and simply alert his clients, or take over the responsibility and handle the cases," recalls Michael.
A transformational leader in every right, Michael chose the latter as his way forward. At the age of 30, he took over his father's practice and made sure to update and improve it to the best of his capabilities. This decision of steering forward the legacy of his father and coming into practice under immense pressure, pushed Michael to the corner and forced him to adapt and innovate.
The Roots of Success
Michael Gulotta and his family has had a long and deeply rooted history in the field of law. He was born in an environment that truly understood the industry from every corner.
"Every generation of my family on both my maternal and paternal sides has had an attorney and/or a judge in the New York legal scene, from the local level to judges in the highest court of New York State," mentions Michael.
Being exposed to the industry at a young age sparked his interest for the field and subsequently led to his foray into the legal scene.
Following law school, Michael started doing breach of contract disputes and soon after took a job advocating for children in family court concerning child abuse, child neglect, custody matters, and juvenile delinquency. He claims, "That was by far my most enjoyable and rewarding job."
"As a young attorney, I really was able to relate and help many children in this role. I was then offered a position as a Court Attorney with the New York State Supreme Court. Within one year of beginning that position, I was promoted to Senior Court Attorney," he continues.
And it was in February 2019, following the demise of his father that Michael jumped in to administratively handle the practice. "In May of 2019, I began 'Gulotta & Gulotta, PLLC' in my father's honor, and decided to resign as Senior Court Attorney and continue my family's legacy."
The Gulotta & Gulotta Commitment
Gulotta & Gulotta, PLLC was founded on the core idea of community. "Unlike large dial-a-firm lawyers, we really try to be a part of our community," asserts Michael.
Whether the firm has a local client in a small town on Long Island, a client residing in rural upstate of New York, or a client in the busy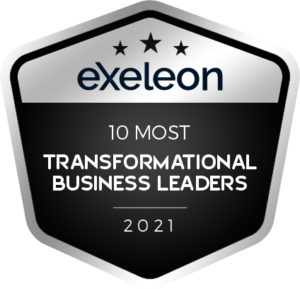 bustling Manhattan jungle, Gulotta & Gulotta is dedicated to ensuring a personal focus to each and every one.
Moreover, the firm makes sure to try its absolute best to communicate with its clients and is always willing to take questions in order to ensure satisfying results. "We even welcome questions and try to offer whatever help we can to non-clients who may just have a simple quick legal question or concern."
All these and more act as the pillars of success for Michael Gulotta and his team at Gulotta & Gulotta, PLLC.
Moving Past Challenges
Talking about challenges since starting his business, Michael recalls how the world can be cruel at times. "After my father's tragic passing, I received an outpouring of support and advice from many of my former colleagues and friends."
"One major challenge in any business is knowing who you can trust. I learned quickly that the love of money was far greater than the generosity of businessmen. Many attorneys tried counseling me to turn over cases to them for nominal or no fees. Others tried to outright steal clients. Some even initiated suit against my father, their 'friend's' estate, out of personal greed."
However, the tenacity of Michael and the presence of various good people who genuinely loved and cared for his father helped him "stave off the leeches."
Another huge jolt for Michael was the emergence of COVID-19. "As if things couldn't get worse after suffering such a loss, there was a serious risk on the horizon. Most new businesses do not last long, and with COVID-19 closing so many established companies, we were worried."
But Michael Gulotta and his team were quick to take action on the situation and modernized their web presence by offering remote Estate Planning, Corporate, Real Estate and Personal Injury services to clients. This enabled clients to now remotely order and execute Wills, Powers of Attorney, and incorporate their businesses.
The Road Going Forward
Gulotta & Gulotta, PLLC is at its growth stage, wherein the firm is innovating every day. The firm has already added new practice areas to help more people in the community and have taken in new associates. Moreover, it is gaining quick recognition for its accomplishments in the industry.
"We hope to continue this momentum, and help as many people as we can. Hopefully, we can also offer more opportunities to attorneys who are looking to join a practice that is trying to make a difference in people's lives," exclaims Michael Gulotta.
Having worked for public interest institutions like Legal Aid and NYS court system, Michael mentions how he has learned that private practice is not "selling out," instead it actually allows one to reach a wider community and help more individuals.
Finally, when asked to give advice to aspiring and emerging individuals in the legal space, Michael points out, "Find an area of law that you truly enjoy practicing. There are so many areas to choose from so we are lucky to have some latitude in our careers. Of course, as a neophyte, we have limited options. So start small and work on taking positions that will align you closer with the field or area where you hope to eventually end up specializing in."
Contact Us to get help with your legal problems today!